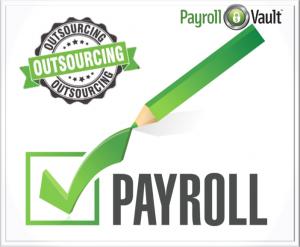 Local and national payroll companies have one thing in common with small business – they both can and want to service their needs. It's a win-win, right? Not necessarily.
With small business, there are considerations that should be taken into account as they commence, scale, and accelerate their growth. This requires great flexibility from a payroll service provider, and dedication to ensure business owners are implementing and executing best business practices.
Over the past few years, we've discerned why small business owners have transitioned from a national payroll service provider to their local provider, and identified the top three reasons why they took the leap to go local.
Customer Service was first and foremost on everyone's list. The most common feedback received is that the national provider is unable, or unwilling, to provide personalized service with a dedicated professional.
Accuracy was a close second. The general consensus is that there is a lack of urgency, or sense of caring, when oversights occur. Because there aren't typically dedicated specialists assigned to accounts, it can take a myriad of phone calls and navigating troublesome phone systems to reach a representative.
Change was also very important to employers and business owners. Change is uncomfortable, so why make it more difficult than what it needs to be? It was revealed that once a business owner signed on for numerous services and needed to customize their services even further, that it was incredibly difficult, if not impossible to make changes.
In the top three services for a business to outsource you'll find payroll. By outsourcing payroll, companies have consistently seen increased cost savings, accountability, and compliance. The bottom line is an essential focus for business professionals. Therefore productivity, accuracy and ease of change are pertinent factors that impact operations and overall business performance.
The payroll industry has seen a dramatic upsurge in the demand for processing needs. Outsourced payroll services accounts for a noteworthy portion of this growth, but the amount of businesses that are being added to our economy is confounding. Payrolls were up for the month of October 2017 by 18,000 nationally. Every new business added to our economy represents new payrolls that need to be managed, and with that comes the need for a company to manage it.
Payroll Vault Franchising has seen an increase in entrepreneurs wanting to use this demand as leverage to start their own local payroll business. Within the past year, Payroll Vault has expanded its national reach substantially, offering entrepreneurs the opportunity to jump into the $37 billion payroll industry. There is much opportunity for entrepreneurship and business ownership in this ever-expanding arena. It's exciting for the economy, employers, and business owners alike.