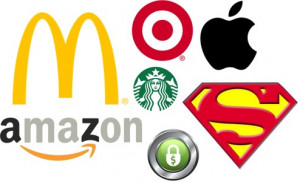 Everything we see impacts our subconscious, and elicits visceral emotions which drives our responses and actions. Our culture is inundated with information every second, increasing the importance of symbols and what they represent.
Symbols were originally created to increase the amount of instant recognition of a brand, idea, or concept and to disrupt common messaging. For example, when you see the "golden arches" of McDonalds, what do you think of first? Symbols are timeless.
The Payroll Vault logo is the motivator behind everything we represent and produce. The green lock encased by a steel gray vault wall, is the visual representation of our commitment to our clients' overall security. When clients see our lock, they are confident we are 'locked in' and laser-focused on providing them a personalized, reliable experience.
Individual client care and outstanding customer service are driven by our teams' knowledge, proficiency, responsiveness, and accuracy. Payroll Vault has come to symbolize the highest standards when it comes to delivering all the best practices related to payroll services along with safety and security for our clients and their employees.
Through understanding your objectives, culture, and values as an organization, you are sure to communicate clearly to your audience. The symbol you choose to represent your brand will become instantly recognizable, and will plainly and simply illustrate the core of what you represent.