Entrepreneurs are continuously looking for investment and startup opportunities – albeit, the right opportunities! Franchising is gaining popularity because of the packaged business plan and repeated, proven success. When researching your new business venture, here are some pointers to guide against possible pitfalls.
ROI is key; don't buy into a system just because it's sexy or exciting. Some of the most profitable franchise concepts are often overlooked. Payroll, accounting, and crime scene cleaning will withstand the economic crisis easier than the trendy restaurant and retail concepts.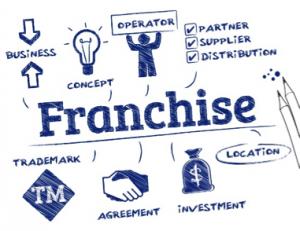 Closely examine which types of support and business guidance the franchisor provides. The amount of ongoing training, peer mentorship, and annual conferences that are available is pertinent to how you will fit into the organizational culture. It is important that you feel as though you belong. You may be a first-time business owner, or entering into a new industry with little-to-no experience and this will provide insight on how devoted the franchisor is to your success.
Ask questions about the award process. A clearly defined onboarding procedure cues organization, planning, and a desire to provide the necessary skills, knowledge and expectations to become an effective business owner and member franchisee. The last thing you need is fractured communication, unnecessary delays, and unclear expectations.
Lastly, a few miscellaneous, yet equally important, features to consider are:
How many franchise locations are operating?
Is the organization ahead of the market curve? Or, is this a spin-off of other similar concepts?
Is the franchisor forward thinking with a unique vision? This could mean early investment and a smarter investment!
Risk management is key when looking to startup your dream. There are never any guarantees, but thorough and patient research increases your odds for success. Happy hunting!