Payroll Vault Named Among the Top 10 Best Payroll Outsourcing Firms in 2018
Greenwood Village, CO – August 31, 2018 – Insights Success magazine released their Top 10 Best Payroll Outsourcing Firms in 2018 and Payroll Vault CEO/Founder, Sean Manning was listed amongst top global accounting and financial giants as a Leading Light in Payroll Services.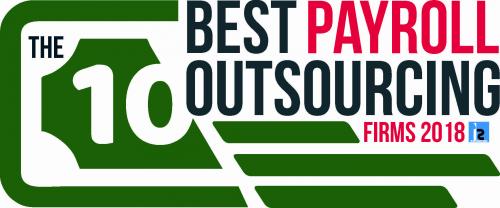 Payroll Vault made their differentiator in the payroll industry by offering a boutique-style payroll service designed for small business which offers personalized and customized services to help business owners be successful. As small business growth soars, the focus on outsourcing is staggering. Changes in legislation and compliance risks loom over small business, and business owners need to take this worry off their plates. Services that have been segmented for large business are now permeating into the small business arena as business owners see the need for Human Capital Management with a priority on payroll and workforce management.
"We are excited to be recognized with this acknowledgement for the difference Payroll Vault is making in the growing industry of payroll services. Our clients see the value we bring to help support them to be successful. Truly an honor," stated Manning.
Insights Success has earned the title of being the "Best Business Magazine in the World" and is currently serving as the leading platform for the ideas from business leaders, extensive coverage of leading companies and industry insights with unrivaled design and quality content.
"The nominees listed in The 10 Best Payroll Outsourcing Firms 2018, were reviewed with consideration of aspects such as prolificacy in the application and provision of all-encompassed solutions and services, and an ambitious global ascension," states the Editor-in-Chief of Insights Success Magazine, Pooja M. Bansal.
# # #
About the Payroll Vault Brand
Payroll Vault's company mission began in 2008, focused on Re-Defining payroll services and solutions, complemented with unparalleled customer service. Payroll Vault offers a highly convenient, real-time solution for clients. In 2012, Payroll Vault launched its first franchise. Through providing entrepreneurs the opportunity to start-up their own full-service payroll business with the support of our team of experts with decades of experience, Payroll Vault Franchising is recognized as a national leader in the industry with numerous offices across the United States, and expanding.
About the Insights Success
Insights Success is a forum where top leaders and executives talk and share about their experiences, views, and mantra for success which will help the young and dynamic bloodline of professionals to learn, cater and deliver business needs for customers in order to become futuristic market leaders.
Payroll Vault Franchising Contact:
Jessica Martin
Payroll Vault Franchising
Director of Marketing & EPM
303.763.1866
jessica.martin@payrollvault.com
Insights Success Magazine Contact:
Jordan Hayes | Business Development Manager
Insights Success Media Tech LLC
(614)-602-1741
Jordan@insightssuccess.com 
Website: http://www.insightssuccess.com/