Two CPA Offices Expand Payroll in Developing Markets
Greenwood Village, COLORADO, January 09, 2019 – The Colorado founded franchise concept, Payroll Vault, is ringing in the new year with newly awarded offices in Arizona and Florida.  Payroll Vault's dramatic success is attributed to its appeal as a local boutique-style payroll services company that designs payroll for small businesses. The franchise system maintains its local feel on a national measure through personalized and consultative client services.
A territory in Scottsdale, Arizona, a developing market, is awarded to Dave Hopkins, Joe Tameron and Lucia Del Vecchio.
Joe Tameron and Dave Hopkins, having owned and operated their CPA firm for several years, became aware of Payroll Vault as the brand began to develop and become socialized in the Phoenix/Scottsdale market. Joe and Dave saw the opportunity to offer their clients a full array of services. As trusted advisors to their clients, they recognized the value of having a Payroll Vault Franchise was an immediate and turn-key solution for them to tap into payroll services.
Knowing that the Phoenix/Scottsdale area is quickly becoming a small business mecca, the idea of owning a Payroll Vault location became even more appealing. Joe and Dave were confident that positioning a well-structured team in the Arizona market would provide them a unique opportunity to be a part of the burgeoning growth of Payroll Vault. Lucia Del Vecchio joins the ownership team with years of successful sales development and superior marketing ability.
"After visiting the Payroll Vault headquarters for Discovery Day, we were impressed by the foundation and systems we saw in the corporate office. The idea of having a payroll business that we can have up and running right away, and being part of the Payroll Vault Brand, really made sense. We are looking forward to growing our Arizona Team and Re -Defining payroll in the desert," stated Dave Hopkins.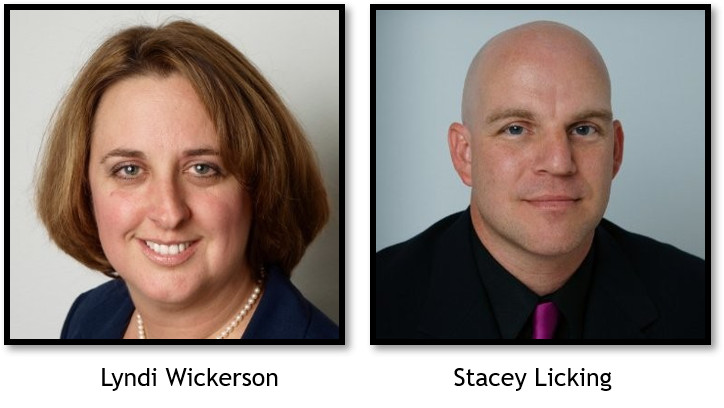 Venice, Florida's Lyndi Wickerson, CPA owner of T&H Comptrollers, and Stacey Licking are excited about going into ownership together with Payroll Vault. The two enterprising professionals bring a dynamic approach to the accounting and payroll industries. Both are excited to focus and advance their local payroll services offering by leveraging the support and systems of a nationally recognized brand.
"Payroll Vault is a great opportunity and we are looking forward to helping many small businesses with payroll and other related issues. After hearing Founder Sean Manning speak at the Thomson Reuters conference this past November, we knew that we wanted to be part of the Payroll Vault culture and momentum of growing and expanding payroll services in Florida. We are excited to be adding our new office in the growing Florida business economy," said Stacey Licking.
Payroll Vault leads with a solid foundation and flexible, proven systems that are essential for small business needs. With the drive and focus that each professional is contributing to the brand and the sizeable advancements that existing franchise owners and their teams are achieving, national growth is projected to soar to record heights throughout 2019.
"We are excited to offer a unique franchise concept that harnesses a local touch and feel to business professionals seeking an entrepreneurial lifestyle and business ownership. We welcome Joe, David, Lucia, Stacey and Lyndi to the Payroll Vault Franchise Family, we look forward to helping them grow the brand and service in their business communities, and we certainly look forward to their success!" Sean Manning, Founder/CEO Payroll Vault Franchising.
# # #
ABOUT PAYROLL VAULT FRANCHISING
Payroll and Human Capital Management services are growing requirements for small businesses. Payroll Vault Franchising offers the opportunity to own a boutique-style full-service payroll company supported by a team of experts and a nationally recognized brand. Franchisees are trained on business best practices and provided systems and strategies to operate a payroll business in an increasingly in-demand industry. As a professional services B2B business you'll experience:  Recurring monthly, quarterly and annual revenue – annuitized revenue, no accounts receivable, and the ability to scale from one location. From the franchise launch in 2012, Payroll Vault Franchising has rapidly grown as a result of exemplary client service and is an industry leader receiving numerous accolades and awards nationally. For more information, visit PayrollVaultFranchise.com.
CONTACT:
Jessica Martin
Payroll Vault Franchising
Director of Marketing & EPM
303.763.1866