Remote working definitely has positive aspects, the first and most obvious being employee health and safety during the pandemic. Additionally, workers who don't have to commute or chit-chat with co-workers can focus and get more done individually, potentially sending efficiency through the roof. Businesses are reviewing office supply and space cost-savings like never before. 
However, business owners and supervisors not accustomed to managing staff from afar may have difficulty with the arrangement. Unless employees are proficient enough in technology and are provided with proper resources, it can be a trying experience. It is imperative that those responsible for Human Resources review, plan, and execute a comprehensive policy. 
Here are a few items to consider for HR departments responsible for supporting remote employees. 
Technology 
Depending on the type of business, getting set up at home may involve more than just having high-speed internet and a laptop. For businesses in which collaboration by workers is crucial, technology becomes even more critical. 
HR staff may have to spend time arranging for platforms such as Zoom, Skype, or other video-conference applications, setting up accounts for employee users, and helping employees get rolling.
HR will also need to closely collaborate with IT to make sure data security and integrity is maintained.
Hiring, Management, and Termination of Remote Employees
Hiring employees during the pandemic can be manageable. The same methods of meeting on video-conference can be applied to interviewing potential hires, communicating with existing employees, and managing the termination process.
However, the detailed processes and paperwork involved at all points of the employment spectrum require strict adherence. Managing the flow of documentation and other materials to and from employees requires diligence.
Implementing a document tracking and signature tool such as Docusign, Right Signature, or Adobe Document Cloud is an affordable way to be paperless in this process.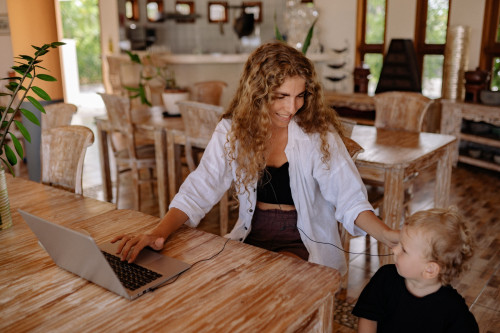 Reworking HR Policies
 Businesses already accustomed to pre-pandemic remote management will have entered this year's craziness prepared, with policies in place that govern how things are done. 
Those companies that have always had their workers on site may have been caught flat-footed when suddenly faced with sending staff home to work. Policies regarding attendance, leave, flexible working hours, and more may need to be revamped. 
HR outsourcing solutions can assist these employers with cloud-based systems stocked with industry-standard language and documents, as well as employee performance management software which can help expedite this process. 
Maintaining Engagement 
While one might assume working from home encourages lax performance, the good news is according to this Stanford study, employees typically are more productive individually from home. Employees can be more motivated and put in longer hours than they would when "home" is separate from the workplace. 
However, some employees who never had the leeway to work from home may find it hard to stay motivated, focused, and engaged. Others may also feel isolated. While individual productivity may flourish, collaboration takes more effort from a distance.
Stimulating staff with regular communications can maintain a lifeline to the office and the team. If possible, require that during all virtual meetings employees have their cameras on — which reduces multi-tasking during the call and increases focus. Schedule regular team check-in meetings to keep on the same page, and have a set agenda so employees can count on it being a part of the routine in their week (but don't forget to throw in some fun). 
Payroll 
Payroll management is a deep and complicated realm to start with. Whether you need to maintain regular direct-deposit payments to employees with tax and other withholdings accounted for precisely, or you need to make sure paper checks are mailed on schedule to independent contractors, you may encounter new payroll challenges with remote workers. 
Especially when you are dealing with new hires or terminating workers, the paperwork and required documentation needed to make payroll run smoothly can be overwhelming. 
Working through a local payroll specialist can take this tedious and exacting process out of your hands, as well as make it run much more efficiently. 
Time-tracking is a piece of the payroll puzzle that merits organized monitoring and documentation for remote employees, and this is another area in which a specialized local company can assist. 
Outsourcing human resources and payroll makes sense, especially when managing remote employees. After all, an outside HR firm is already skilled at handling HR matters remotely. 
About Payroll Vault 
Payroll Vault is a boutique-style full-service payroll company designed for small business. Founded by a career CPA who identified the benefits of separating payroll from traditional accounting to achieve more efficient results, Payroll Vault focuses on the needs of local small and mid-sized businesses to help them achieve their business growth objectives faster.