Hartford, South Dakota

Greenwood Village, CO – October 31, 2017 – Payroll Vault Franchising announces their newly awarded franchise location in Hartford, SD, part of the Sioux Falls area, as they enter into a successful sixth year of offering the concept. Payroll Vault has experienced tremendous growth in the past year and now is operating in 18 states with 37 locations – this is Payroll Vault's first office in South Dakota state.
Payroll Vault Franchising welcomes owners Paula Johnson CPA, and husband Mark Johnson to the Payroll Vault family. Paula has a broad accounting and business background, which over the last decade has been concentrated in working with small businesses and assisting with their accounting and payroll needs. Recognizing a strong, stable demand in her community for payroll services, she is excited about launching her local Payroll Vault business.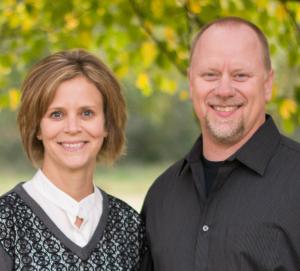 "I have always enjoyed working hands on with local businesses to streamline accounting systems and because of this I am very excited for the opportunity to offer the Payroll Vault system in our community. I look forward to working with local businesses to update and streamline the payroll side of their business with the use of the Payroll Vault system and workforce solutions," states Paula.
The payroll industry has an escalating demand for specialists. With a booming economy, new payrolls are increasing in the small business community at an unprecedented rate. Paula decided to pursue her dream of local business ownership in one of the nation's fastest growing markets.
Payroll Vault Franchising CEO/Founder Sean Manning stated, "We are excited to open in South Dakota adding another state to our portfolio of franchise locations. Paula and Mark are an excellent team that are deeply connected in their business community, and after our training and learning our systems, they are ready to launch the Payroll Vault business into their network and tap into this growing industry."
# # #
About Payroll Vault Franchising
Payroll Vault Franchising provides entrepreneurs the opportunity to start-up their own full-service payroll business with the support of a team of experts and a nationally recognized brand. Founded by a CPA with decades of experience, Payroll Vault supports their franchisees on business best practices and provides systems and strategies to operate a payroll business in an increasingly growing industry. With the franchise launch in 2012, Payroll Vault Franchising has grown rapidly due to their unparalleled client service. Payroll Vault Franchising is recognized as a national leader receiving numerous accolades and awards in the industry. For more information, visit PayrollVaultFranchise.com.
Contact:
303.763.1866