Minnesota – Georgia
Greenwood Village, CO – December 12, 2017 – Payroll Vault Franchising announced their newly awarded franchise locations in St. Paul, MN and Pooler, GA as they close a successful fifth year of offering the payroll management concept. Payroll Vault has experienced terrific growth in 2017 and is currently operating in 20 states with 39 locations – this is Payroll Vault's first offices in Minnesota and Georgia states.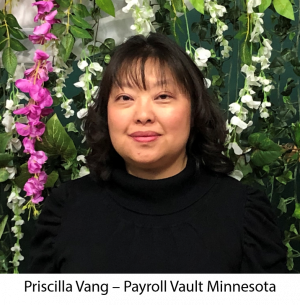 With a booming economy, new payrolls are being added to the small business community at an unprecedented rate.  Payroll Vault Franchising warmly welcomes our newest franchise owners, Priscilla Vang and Cal Elliott to the Payroll Vault family.
Priscilla's entrepreneurial background is highlighted with both accounting and payroll services, and she also owns a staffing company. Priscilla is ambitiously aiming to successfully expand into the booming payroll market in St. Paul, MN and surrounding communities to build her envisioned company.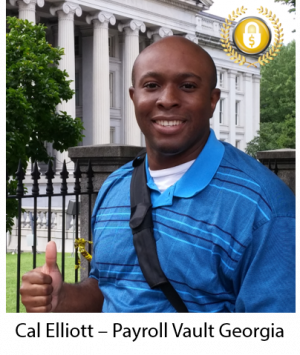 Cal, an accomplished mechanical engineer, has also been researching several franchise concepts to jumpstart his entrepreneurial career. With an MBA and in-depth accounting knowledge, he instantly realized that a payroll franchise would be the perfect professional fit, and opportunity for Pooler, GA and surrounding communities.
Payroll Vault Franchising CEO/Founder Sean Manning stated, "In broadening our national reach, it's exciting to be opening in Georgia and Minnesota. Our franchisees are enthusiastic to capitalize on the payroll industry in their local business communities with their new Payroll Vault Franchise. We are eager to welcome and help support them in achieving their entrepreneurial goals, and sharing emerging thoughts in management and leadership." 
# # #
About Payroll Vault Franchising
Payroll Vault Franchising provides entrepreneurs the opportunity to start-up their own small business with the support of our team of experts. With decades of experience, we instruct our franchisees on small business best practices and providing payroll support. Since its launch in 2012, Payroll Vault Franchising has grown rapidly as clients realized the immense value of the service as a business. As a result, today Payroll Vault Franchising is recognized as a national leader in the industry. For more information, visit PayrollVaultFranchise.com.