Independent Research Data Shows Franchisees are Highly Satisfied with Payroll Vault's Performance
Greenwood Village, CO – Payroll Vault was identified by independent franchisee satisfaction research firm, Franchise Business Review, as being a Top Emerging Franchise for 2018.
FBR surveyed over 4,000 franchisees from 70 leading brands that started franchising in the past decade. Payroll Vault's franchisees were surveyed on 33 benchmark questions about their experience and satisfaction regarding critical areas of their franchise systems, including training & support, operations, franchisor/franchisee relations, and financial opportunity.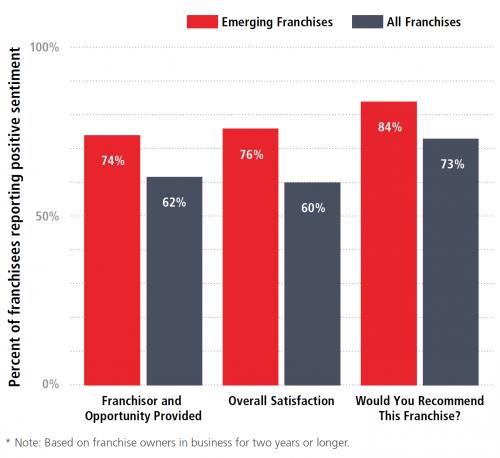 "Bigger isn't always better," says Eric Stites, CEO and Founder of Franchise Business Review. "Size certainly gives you scale, and other advantages like higher brand awareness and greater purchasing power. But just because a franchise company is large, it doesn't automatically mean that the franchisees are happy and successful. The companies that we've identified in our research on the Top Emerging Brands have shown that their franchisees are indeed satisfied with the structure, leadership, and support provided by the franchisor."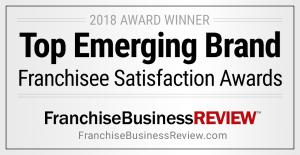 "Our Team is thankful for the recognition we are receiving from our franchise offices and throughout the industry," stated Tricia Petteys, Co-founder/COO. "2018 is off to an exciting start and we all are looking forward to pioneering new paths!"
Visit FranchiseBusinessReview.com to see the full list of 2018 Top Emerging Franchises.
# # #
About Payroll Vault Franchising
Payroll Vault Franchising provides entrepreneurs the opportunity to start-up their own full-service payroll business with the support of a team of experts and a nationally recognized brand. Founded by a CPA with decades of experience, Payroll Vault supports their franchisees on business best practices and provides systems and strategies to operate a payroll business in an increasingly growing industry. With the franchise launch in 2012, Payroll Vault Franchising has grown rapidly due to their unparalleled client service. Payroll Vault Franchising is recognized as a national leader receiving numerous accolades and awards in the industry. For more information, visit PayrollVaultFranchise.com.
About Franchise Business Review
Franchise Business Review (FBR) is an independent market research firm that specializes in benchmarking franchisee satisfaction based exclusively on ratings and reviews from franchise owners. FBR publishes free and unbiased franchisee satisfaction research reports throughout the year online at FranchiseBusinessReview.com.
Media Contacts:
Payroll Vault Franchising
Jessica Martin
Director of Marketing
303.763.1866
jessica.martin@payrollvault.com
Franchise Business Review
Ali Forman
B2B Marketing Manager
603.433.2260
ali@franchisebusinessreview.com