Certified Payroll Professional (CPP)
Congratulations to Miranda Thompson of Payroll Vault – Fort Collins for earning the distinguished credential of Certified Payroll Professional (CPP) awarded by the American Payroll Association (APA).  To achieve this certification, Miranda was required to practice as a payroll professional for at least three years, log approximately 50 hours studying for the exam, and successfully complete the grueling CPP exam, proving payroll knowledge and processing capability.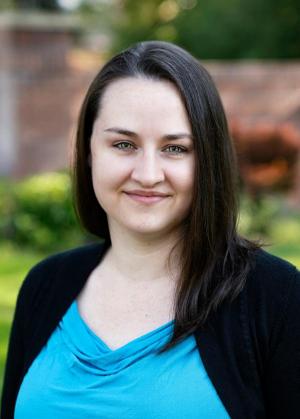 For Miranda, most weekends during the first quarter of 2019 were spent attending CPP Boot Camp in Windsor or studying on her own.  She is thankful for the Northern Colorado Payroll Association study group, where she was able to associate with and learn from her peers.  The NCPA study group is led by members of the organization who have themselves taken and passed the exam.
"I am thrilled to have earned my CPP designation, and grateful to the study group for adding the final polish to my knowledge," says Miranda. "However, the biggest thanks goes to all my clients at Payroll Vault – Fort Collins, who continually bring me new and interesting problems to solve! They remind me that we are never done learning."
Miranda has been a Payroll Specialist at Payroll Vault – Fort Collins, serving Fort Collins and Loveland small businesses since June of 2015. Prior to her employment there, she worked at Sunrise Community Health in Evans, CO, processing payroll and assisting the accounting department.  Her payroll knowledge is extensive and she enjoys keeping her payroll clients compliant with ever-changing labor laws. To maintain her certification, Miranda will need to log 120 hours of CPE within a 5-year period.
# # #
About Payroll Vault
Payroll Vault addresses the specific payroll service needs of small businesses. The local payroll services provider's mission is focused on administering quality payroll services and solutions, complemented with outstanding customer service. Supported with an advanced and secure web-based technology platform, Payroll Vault offers a highly convenient, efficient, and real-time solution for clients. Payroll Vault – Fort Collins is a local leader within the independent payroll service provider market. Learn more at PayrollVault-Fort-Collins-co-101.com.
Contact:
Carol McElwain
Owner
970-682-6603
carol.mcelwain@payrollvault.com