Independent Survey Shows Female Franchise Owners Are Highly Satisfied with Payroll Vault's Performance
Greenwood Village, CO, July 24, 2018 – Payroll Vault Franchising was recently named a top franchise by Franchise Business Review in its 2018 Top Franchises for Women Report.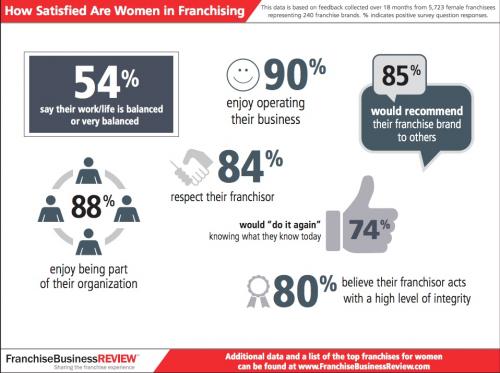 Payroll Vault Franchising was founded in 2012 after a successful 4 years as a locally owned small business. Sean Manning, CEO/Founder and Tricia Petteys, COO/Co-Founder shared the vision of taking traditional payroll services to small businesses nationwide while maintaining a local, personalized touch. Today, they have awarded 43 Payroll Vault franchises and growing steadily.
Franchise Business Review, a franchise market research firm that performs independent surveys of franchisee satisfaction, provides the only rankings of franchises based solely on actual franchisee satisfaction and performance. Franchise Business Review publishes its rankings of top franchises in its annual Guide to Today's Top Franchises, as well as in quarterly reports throughout the year that rank the top franchises in specific sectors.
Payroll Vault was among 240 franchise brands, representing nearly 6,000 female franchise owners, that participated in Franchise Business Review's research on the Top Franchises for Women. Payroll Vault's franchisees were surveyed on 33 benchmark questions about their experience and satisfaction regarding critical areas of their franchise systems, including leadership, training & support, financial opportunity, and work/life balance.
Tricia Petteys, COO/Co-founder, states, "We are very honored to receive FBR's recognition as a Top Franchise for Women. The Payroll Vault brand reflects a commitment to small, local businesses within our communities through cooperation and collaboration with entrepreneurs. This has been a natural fit for our civic-minded franchise owners to expand upon their experiences and interests."
"The franchise industry provides many options to women seeking business ownership on a full- or part-time basis in multiple sectors," says Michelle Rowan, President of Franchise Business Review. "The number of franchise opportunities can be overwhelming, so it's critical to examine feedback from other female franchise owners on how well the franchise meets their expectations in terms of support, work/life balance, financial opportunity, and other key areas of business ownership."
Visit FranchiseBusinessReview.com to see the full list of 2018 Top Franchises.
# # #
About Payroll Vault Franchising
Payroll Vault Franchising provides entrepreneurs the opportunity to start-up their own full-service, local payroll business with the support of a team of experts and a nationally recognized brand. Founded by a CPA with decades of experience, Payroll Vault supports their franchisees on business best practices and provides systems and strategies to operate a payroll business in an increasingly growing industry. With the franchise launch in 2012, Payroll Vault Franchising has grown rapidly due to their unparalleled client service and is recognized as a national leader receiving numerous accolades and awards in the industry. For more information, visit PayrollVaultFranchise.com.
About Franchise Business Review
Franchise Business Review (FBR) is the only independent market research firm that specializes in benchmarking franchisee satisfaction based exclusively on ratings and reviews from franchise owners. FBR publishes free and unbiased franchisee satisfaction research reports throughout the year online at FranchiseBusinessReview.com.
Media Contacts:
Payroll Vault Franchising
Jessica Martin
Director of Marketing & EPM
303.763.1866
Franchise Business Review
Sarah Brady
Editorial Director
603.373.1552