FOR IMMEDIATE RELEASE
Lakewood, CO, April 11, 2019 – Payroll Vault's Kristina Kefalas was identified by franchisee satisfaction research firm, Franchise Business Review, as being one of 2019's Rock Star Franchise Owners.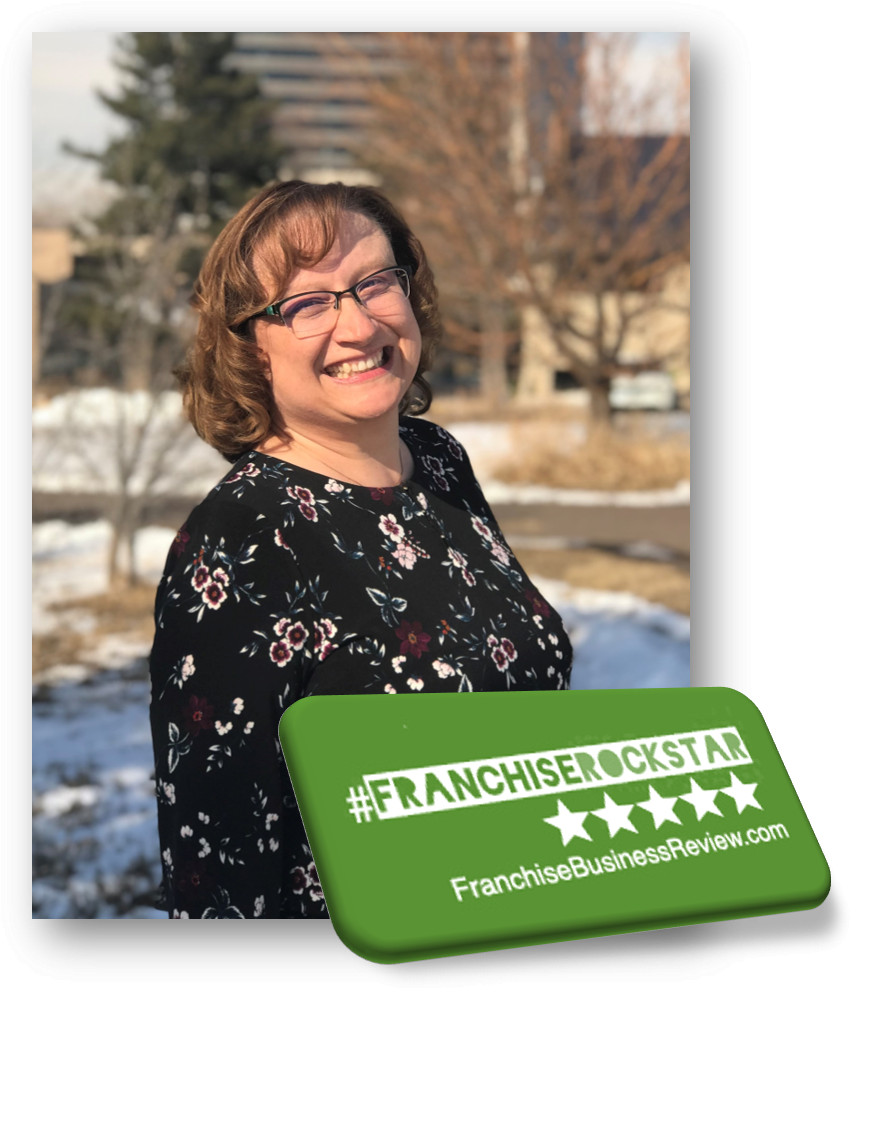 Kristina was selected from over 27,000 franchisees, representing more than 300 brands that participated in Franchise Business Review's research in the past 18 months.
The Rock Stars recognized were nominated by their franchise brand leadership as franchisees who set admirable examples when it comes to leadership, business acumen, financial and professional success, and contributing to their community.
"There are so many deserving franchise owners out there who are achieving their dreams of business ownership through franchising," said Michelle Rowan, president & COO of Franchise Business Review. "It was incredibly difficult to narrow down the list, but in the end, we chose individuals who exemplify the qualities that make the franchising model work: a strong work ethic, leadership, and a real commitment to their business and community. Each one of them is truly a franchise Rock Star."
As an Owner/Operator, Kristina has been, and remains, keenly focused on Payroll Vault – Lakewood's success. She exemplifies relationship building in her community and understands professional reciprocation in its purest form. The attention and guidance that she offers her clients model her business expertise and leadership qualities.
"It's been exciting to see Kristina's firm grow and mature these last few years," stated Tricia Petteys, COO/Co-founder. "Her clients really appreciate her attention to detail as well as her prompt and thorough communication. I'm am constantly learning from her as she navigates her franchise life. She is a true Rockstar and I wish her the very best!"
"This recognition means a lot to me!" exclaimed Kristina. My husband Jeff, and I have worked very hard to get where we are today. We strive to provide superior customer service and I feel that has contributed to our continuous growth over the past couple of years."
Visit FranchiseBusinessReview.com to see the full list of 2019 Rock Star Franchise Owners.
# # #
About Payroll Vault
Payroll Vault was created to serve the specific payroll service needs of small businesses. The company's mission is focused on providing quality payroll services and solutions, complemented with outstanding customer service. Supported via an advanced and secure web-based technology platform, Payroll Vault offers a highly convenient, efficient, and real-time solution for clients. Payroll Vault is a national leader within the independent payroll service provider market. Learn more at PayrollVault.com.
About Franchise Business Review
Franchise Business Review (FBR) is the only independent market research firm that specializes in benchmarking franchisee satisfaction based exclusively on ratings and reviews from franchise owners. FBR publishes free and unbiased franchisee satisfaction research reports throughout the year online at franchisebusinessreview.com.
Media Contacts:
Jessica Martin
Director of Marketing
303.763.1866
Franchise Business Review
Sarah Brady
Editorial Director
603.373.1552