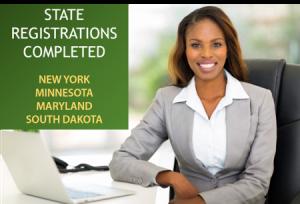 Payroll Vault, a rapidly expanding national franchise, is experiencing tremendous growth due to the growing complexity of payroll processing needs and the desire for entrepreneurs to tap into the industry. Payroll is among the Top 5 Most Outsourced Services, and is fueled by complex legislation and compliance demands.
With franchise locations currently operating in 17 states, interest in payroll management is mounting and demand is rapidly intensifying within entrepreneurial circles. Due to growing interests, Payroll Vault recently completed state registrations in New York, Minnesota, Maryland and South Dakota, opening new markets and creating new job opportunities.
"Welcome to these newly registered states! We look forward to offering business owners the premium quality services that small businesses deserve and the opportunity for prospective Payroll Vault business owners to tap into the expanding industry," stated Sean Manning, CEO/Founder of Payroll Vault.
Small to medium sized businesses need a trusted advisor to ensure compliance and help them navigate the evolving industry standards. Payroll Vault is advancing its national footprint in the payroll industry by creating referral partner relationships, and business owners are turning to Payroll Vault as a trusted outsource solution for their businesses.