By Emily Love, The Hartford
Did you know workers' compensation is most often a state-required insurance coverage, and though insurers' prices may be similar, the coverage and value added services offered are very different. You can offer your clients the greatest value for their insurance dollar by helping them have the right coverage for their businesses.
WHAT BEST-IN-CLASS SMALL BUSINESS COVERAGE LOOKS LIKE.
For more than 100 years, The Hartford's workers' compensation program has helped small businesses with value, innovation and injured worker care. They have a unique approach to claim management that helps control costs and return employees back to work quickly. All customers of The Hartford automatically have access to valuable, cost-saving programs that help promote workplace safety and employee wellness. These programs include:
Shoes for Crews®, which offers a 15 – 25 percent discount on slip-resistant footwear, ideal for business where slips, trips and falls are common
The Naturally Slim Program®, a weight-loss and health improvement program aimed at reducing obesity-related diseases, such as heart disease and diabetes, offered at a volume-based discount
Herman Miller,® which provides customers special pricing on high-quality ergonomic office furniture
Why do business with The Hartford:
More than 1 million business owners turn to The Hartford to help protect their livelihoods.
They have had a dedicated team focused on the needs of small businesses for over 30 years.
Customers have rated their small business insurance claims experience 4.8/5.0 stars.1
Ethisphere has named The Hartford a 2018 World's Most Ethical Company®, the tenth time being recognized.
The Hartford can help you offer a workers' compensation policy and services that meet your clients' needs and help them grow their business.  By Integrating workers' compensation with your payroll services affords your customers cash flow management options as well as minimizing annual audit charges.
Make sure your client have the right coverage. Send us your workers' comp leads today.
1 Customer reviews were collected and tabulated by The Hartford and reviews are not representative of all customers
---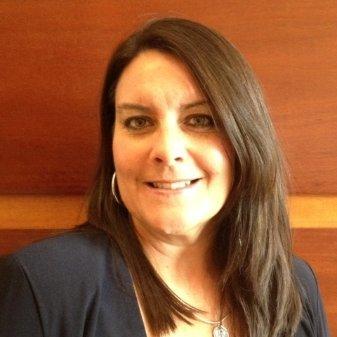 Emily Love, Payroll Partner Manager
Emily.love@thehartford.com
As a Payroll Partner Manager, Emily's goal is to provide training, sales and marketing support for our payroll partners.  Helping to extend their customer offerings and loyalty by capitalizing on the value of workers compensation integrated with their payroll services.  She has been with The Hartford for over 8 years.  Prior to coming to The Hartford, she was a commercial insurance agent as well as owner and operator of several small business.  This gives Emily a unique perspective when working with our partners.  Emily lives in Concord, North Carolina, with her husband, Bill, her 2 step children, Nicholas (10) and Leah (8), and their dog, Charlee.