Payroll Vault –
For Accounting Firms
Payroll Vault has worked to design a variety of resources and opportunities for today's accounting firms. Firms are becoming more strategic with their suite of professional services with a greater focus on Tax Preparation & Planning, Accounting Services, and Technology Management.
Our goal is to help you stay focused on future growth opportunities for your accounting firm with the Payroll Vault support options: Referral Partner Program or Exit & Transition. Check out each possibility below and start a conversation with us today!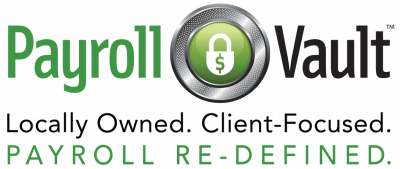 Referral Partner 
Payroll Vault is the Premier Payroll and Workforce Management Company for Accounting Professionals and their Clients. 
Business owners need answers to complicated payroll related questions that are evolving daily. They also require continued support to over 4,500 tax and compliance-related payroll tax deductions and payroll compliance rules that exist today. They need someone to answer the phone when they call, and they need someone qualified to address Federal, State, and Local tax requirements.
Payroll Vault clients have a dedicated Payroll Specialist that provides them personalized one-to-one service, support, and guidance. Our Clients and their Accounting Professionals have a DIRECT LINE to their Payroll Specialist, avoiding the hassle of a phone tree, an unfamiliar voice, or the risk of no response.
---
Exit & Transition Opportunity
With the dramatic market changes, you may be considering leaving payroll altogether. It's the perfect time to discuss your contingency plan and customized Payroll Vault transition plan for your payroll clients.
EXIT OPPORTUNITY & CLIENT ACQUISITION OPTIONS
---
Testimonials
Maria Byrd, CPA, Pembroke Pines, Florida
Tricia and her Team have been outstanding providing support to our clients with employees in Florida and other states. They have been able to clearly explain the complexities of US payroll to Corporate  CFOs based overseas.
Kristie Woods, CPA, Integrity Accounting, Sioux Falls, South Dakota
I refer all my clients with payroll to Paula at Payroll Vault. Her expertise and professionalism always exceed my expectations. Her operation runs so lean, she can provide professional payroll service at a price that is comparable to do it yourself programs. Being able to entrust Paula with the payroll function allows me more time to focus on the accounting and tax side of my clients' needs. Most importantly, Paula provides my clients with the same care and integrity that I do. This makes her my top choice every time.
Dustin Nelson, President & CPA, Nelson & Company Certified Public Accountants, Denver, Colorado
We are a full-service CPA firm, but we don't do payroll. I love working with Payroll Vault because my clients get the personal touch you don't get with bigger payroll providers and they make payroll easy for my clients. Payroll Vault has an easy-to-use portal where everything is located for quick and secure access and their prices are very affordable. Tim and Sandra are also easy to get a hold if needed. I would highly recommend Payroll Vault if you are looking for a full service provider.