Are you a novice exhibitor?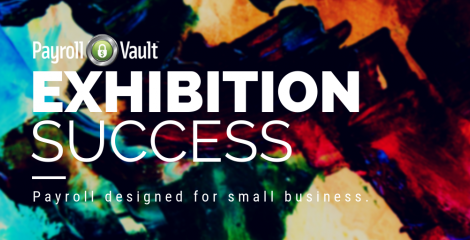 There are many ways to find and market to your clients, and tradeshows are among the top platforms. Exhibiting adds to the visibility, credibility and overall branding of your company. Your business thrives because of its presence, and with a strong strategy in place you have the opportunity to significantly expand your clientele.

Tradeshows and other forms of exhibiting allow you many insights to what is or isn't' working, plus a wealth of supplementary information. Below are some insider tips to take into consideration to help make your tradeshow experience the most lucrative possible.
Have a Plan

Creating a strong, actionable plan before you walk through the door is half the battle. Make sure you've set lead generation, sales, interaction and follow-up goals. It is your opportunity to make the most of your presence – speak with as many people as possible visiting your booth, at meal breaks, or even in line for coffee. Before you leave the exhibition, everyone should know who you are.
Choose the Best Suited Venues

You can have the greatest plan of action ready to go and exhibit at a venue that is not a good fit and not reach your desired results. Know where and why you are attending a particular show – research, introduction of new products or services, networking, branding, or sales, etc.

By researching the tradeshows that are related to your industry or target demographic can make the difference between record profits and the big flop.

Think positive engagement and transformation.
The Competitive Advantage

This is a great time to check out what your competitors are up to and listen to active feedback from their past or current clients about their services rendered. In listening to what your competitors are doing right and learning about some of their challenges, it will provide guidance on where and what you can improve or which gaps you can close.

Knowing your competitors will allow you to present solid answers to questions or concerns and present your company as thorough, strong and capable.
Branding

A key driver to the success of your business is strong branding. Brand recognition can tell your prospects that you are reliable, have a trusted reputation, and offer reassurance that their business is in capable, experienced hands.

Make sure your branding is front and center by using tactics such as the following:

Social media posting during event with #tags

Eye-catching swag, banners, and collateral – can the other attendees see you from afar?

Try to position yourself next to larger companies that draw strong, dense crowds
There are only a few of the elements that go into planning and having successful shows. Remember to take the time to research where to show up, plan a solid strategy with measurable goals, and plan how you're going to "make an appearance" – your efforts will pay off in dividends.

Let the show season begin!