Breaking News! You don't have to do it all.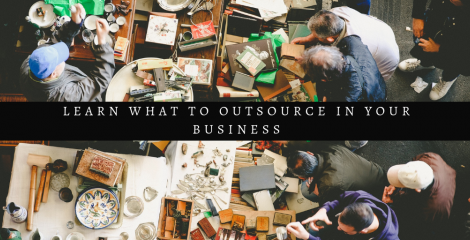 What to Outsource for your

Small Business
A common statement echoed by many small business owners is, "I'm a small business. I don't have the budget to hire someone for the business tasks right now." It's important to know that you don't need to; you can outsource these services.

How much time do you spend trying to figure out taxes, deadlines, changes, and the best way to manage a specific challenge? The answer is too much. While you are diving into areas that are incredibly time consuming and tedious, you are forfeiting critical selling and branding time.

It's in our nature to feel like we can or should do it all, but that is not the case anymore. The myth has been busted! Look below to learn more about how to streamline service management and in which areas to help you make the most of your time. Your time is better served attracting customers.
Human Capital Management

Whether you are a scaling start-up or hiring frequently to keep up with demand, talent acquisition and employee management are key cost factors in your organization. In these instances, assistance to help manage the recruitment and onboarding, timekeeping, and introduction to benefits for your new employee(s) can be critical.

There are many services available for outsourcing to the small business owner for consideration to ensure you are operating an efficient, compliant business; i.e., Payroll Services, On-demand HR, Automated Timekeeping, Background Checks and Pay-as-you-go Workers Compensation.
Safety & Compliance

Small details are oftentimes the ones that carry the heftiest financial risk. For example, Labor Law postings are updated anytime throughout the year, and frequently. The responsibility is yours to ensure that the current poster is displayed or you are at risk of expensive fines and penalties.

Consider using a poster update service that will manage this task for you. When any of the laws change or are updated, you receive your new poster in the mail for your convenience. Easy as 1, 2, 3.
While you are focusing on building your company, there are many options to ensure your business is compliant, working smoothly and maximizing efficiency. To learn more about your options, begin with the Payroll Vault Check Up for your small business.

The Payroll Vault Check Up will review all areas of operations, make suggestions for improvement, or tell you that you are in amazing working condition. Don't take a chance; get your check up so you can check out.