Consistency is key to building a strong Team. Here's an easy way to practice the day-to-day!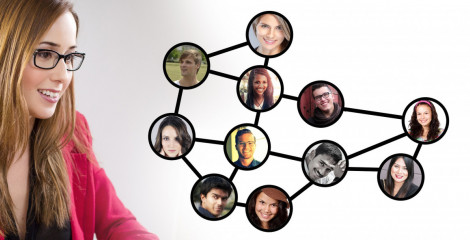 Your Employee Handbook is your Bible
Team Planning
February 12, 2019 by Jessica Martin
Albeit it may not be your bible, but it is your company's book of books next to your Operating Manual. Your employee handbook is vital to your organization because it provides clear, valuable insights to your core behaviors and expectations. As Brene Brown states in her book Dare to Lead, "Clear is kind. Unclear is unkind."
An employee handbook is bursting with information that will guide your existing and new talent to great achievements, in turn making your company stable, successful and strong. At Payroll Vault, it is a key factor in defining our mission, vision and values to create an outreaching culture.
Let's take an inside look at some of the treasured insights that your employee manual will lend your talent.
Clear Expectations
It is in our nature to want to shine in our roles and make our colleagues, supervisors and leaders proud. When there are clear expectations outlined and presented, it clearly prepares talent about how to show up in their best form. Clarity is an enormous trust and engagement builder, and it's important your Team both engages with and trusts your company's leadership. From the corporate level to our offices nationwide, the Payroll Vault culture thrives as we communicate frequently our mission and goals and support all of our Teams through training, review and planning opportunities.
Each company culture varies and it's important to educate your talent on what you expect from them:

behavior

attendance

paid time off

reporting ladder (organizational flow chart)

responsibilities
Policy Administration
Every company and individual roles require diversified policies. For example, you would not recommend that your receptionist mirrors your sales force's work schedule; this would surely lead to a customer service and communication gap during essential business hours. Each role will have differentiating circumstances, but the overarching reality is that policy administration requires consistency to be effective. To be consistent, there must be clarity. Benefits include, but are not limited to:
reference point for managers - consistent internal communications

outline of procedures

conduct at work

compliance

outline of employee benefits and perks
Risk Management
Risk comes in all forms. By introducing clear expectations up front in written form, you are mitigating risk factors from many angles. Upon hiring, each person of your talent staff will sign off acknowledging that s/he has read, understood, and familiarized themselves with your company's expectations, policy and guidelines.
Furthermore, if there is ever a claim against your company, it will demonstrate that you the employer have provided the basic duty of care; or commonly referred to as reasonable care or common-law duty. The benefits include, but are not limited to:
fair employee claims management

safety of employee

state and federal law compliance

designation of multiple management and third-party contacts for workplace assistance
In Closing
As an employer, we want to be amongst the best so we can maintain staff and mentor others to grow to their highest potential. As an employee, we need clear expectations so we can successfully meet and go above and beyond. An employee handbook is your guidebook to success and achievement. If you don't have one, it's time to assess why you don't and why you should. You can reach out to your local Payroll Vault for guidance and assistance about how to get started.