Denver Metro Region Expands Payroll Vault Presence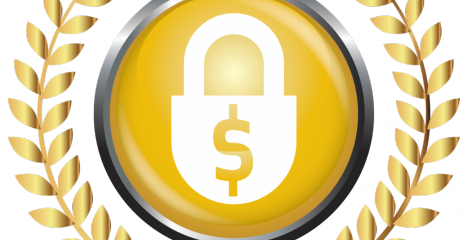 New Payroll Vault Owners in Colorado
Ready to Storm the Market
Greenwood Village, COLORADO, December 11, 2018 – Hats off to the Colorado founded national company, Payroll Vault Franchising, for their recent growth in the Denver Metro area. Payroll Vault's dramatic success is attributed as a boutique-style full service payroll company designed for small business that provides exceptional personalized client service. Recent noteworthy growth and new ownership was announced by the franchise's Greenwood Village headquarters this week for their newly awarded office in Boulder, CO and change of ownership of the Arvada – North Metro office.
Pam and Mark Sunderland, CPA, a husband-wife team in Boulder, Colorado. Mark founded his firm in 2006, The Sunderland Group, and realizes the value outsourced payroll services can provide for business owners. Pam is a 30-year veteran in the CPG industry working with manufacturers to understand consumer purchase behavior. Pam and Mark are thrilled to join Payroll Vault and are excited about leveraging a nationally branded payroll service to build and expand their payroll business segment in the Boulder, CO area.
They have two boys, Tyler and Ryan; both in High School and very active skiing and playing baseball. As a family, they love the outdoors, sports, and traveling and recently spent a week cycling in Tuscany.
Mollie and David Gilligan, also a husband-wife team, have backgrounds in accounting, sales, and operations and will continue to grow the Payroll Vault brand in the Arvada-North Metro Denver area.
"We decided to choose to purchase a Payroll Vault franchise because we see the unique opportunity for this type of franchise in an underserviced market. Knowing that we will provide a stronger client service than our competitors, we are looking forward to getting to know and understand the needs of the small businesses in our market, "stated Mollie and David. "We are dedicated to saving business owners time and money which will help them to put their efforts back in to their businesses."
Payroll Vault leads with a strong business background and engages with a high-touch client service approach that is essential for small business needs. With the drive and focus that each professional has demonstrated, growth in the Colorado market will reach record heights.
"Our founding office started in 2008 in Littleton, and it's astonishing to see the impact Payroll Vault has made across the state of Colorado in the last 10 years. We are proud to offer the opportunity for business professionals seeking business ownership to own and operate a Payroll Vault Franchise. We truly are unique in all we do for our clients of Payroll Vault services and our franchise owners. We welcome Pam, Mark, Mollie and David to the Payroll Vault Franchise Family!" Sean Manning, Founder/CEO Payroll Vault Franchising.
# # #
About Payroll Vault Franchising
Payroll Vault Franchising provides entrepreneurs the opportunity to start-up their own full-service, local payroll business with the support of a team of experts and a nationally recognized brand. Founded by a CPA with decades of experience, Payroll Vault supports their franchisees on business best practices and provides systems and strategies to operate a payroll business in an increasingly growing industry. With the franchise launch in 2012, Payroll Vault Franchising has grown rapidly due to their unparalleled client service and is recognized as a national leader receiving numerous accolades and awards in the industry. For more information, visit PayrollVaultFranchise.com.
Contact:
Jessica Martin
Payroll Vault Franchising
Director of Marketing & EPM
303.763.1866
Jessica.martin@payrollvault.com