Do You Need Insurance for Your Small Business?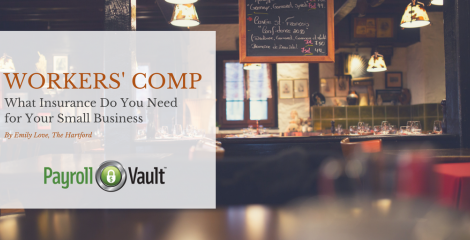 What Insurance Do You Need for
Your Small Businness


by Emily Love, The Hartford
Most small businesses need General Liability and Property Insurance. If you have employees, you will need workers' compensation coverage as well; most states require it. And you may need Commercial Auto if you or your employees drive for your business.
You already have a good idea of what tools, equipment, materials and technology you need to keep your business running. But you may not know what types of insurance you may need and how much coverage is right to protect your business.
If you're running a small business, you know about some of the common perils you may face. Accidents happen and things break every now and then. Liability lawsuits are fairly common now. And the changing climate continues to produce devastating weather events resulting in record level property damage claims. Much of a business's success is based on its resilience through adversity.
Small business insurance can help your business survive and prosper through tough times. It can help cover the costs of liability claims and property damage. Without it, you may have to pay those costs out of your own pocket. That can be expensive - the cost of an average, paid liability claim is $15,000.1
At a minimum, consider buying General Liability and Business Property insurance for your business. Or you can get a BOP – a Small Business Owner's Policy – which contains both in a single policy. For your Workers' Comp Insurance The Hartford partners with Payroll Vault to offer this coverage integrated with payroll services. This option helps manage your cash flow and minimizes surprise, annual audit charges.
Ask your payroll provider about Business Insurance at The Hartford
1 https://www.insurancejournal.com/news/national/2015/10/07/384001.htm
Emily Love, Payroll Partner Manager
As a Payroll Partner Manager, Emily's goal is to provide training, sales and marketing support for our payroll partners. Helping to extend their customer offerings and loyalty by capitalizing on the value of workers compensation integrated with their payroll services. She has been with The Hartford for over 8 years. Prior to coming to The Hartford, she was a commercial insurance agent as well as owner and operator of several small business. This gives Emily a unique perspective when working with our partners. Emily lives in Concord, North Carolina, with her husband, Bill, her 2 step children, Nicholas (10) and Leah (8), and their dog, Charlee.