Every business owner wants to assume the best of his or her employees. After all, the staff is a fundamental aspect of the company's success, thanks to its talent and dedication. But while the workforce may be exemplary for a variety of reasons, there is always the chance of something — or someone — falling below a standard. One of the ways that might happen is employee absenteeism.
Far from the rule but hardly an anomaly, absenteeism can be costly to a business in more ways than one when it does happen. As part of every manager's commitment to improving both efficiency and employee satisfaction, there is a real value in limiting absenteeism as much as possible.
Let's dive into the reasons why it may become an issue and how to best control the problem with proactive solutions that benefit all involved.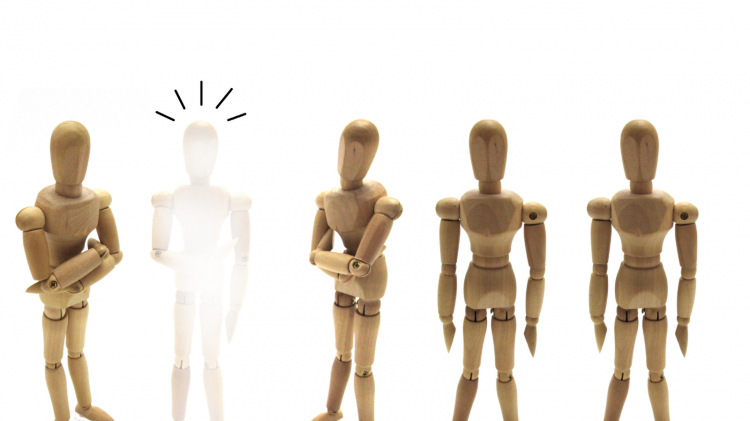 What is Employee Absenteeism?
Employee absenteeism is an employee's frequent absence when not already authorized or scheduled through vacation time, sick leave, or other paid time off. Studies show that absence rates in the United States workforce were roughly 3 percent in 2020.
Time off is important to every business and every employer, which is why having policies is so crucial. But when absences begin to stack up, especially when the employer is caught off guard by them, it becomes a larger issue that can not only affect the business but can hurt the other employees as well.
The impact on business operations is clear. Depending on the service it provides, unexpected absences create a loss of productivity, resulting in either customer or client dissatisfaction or piling more work on the other employees to fill in the gaps. There is also an impact on the employee who is missing work via the risk of lost wages and the more intangible result of a decrease in the employee's sense of value to the team. That disengagement can cause a snowball effect, as the employee continues to miss work because they feel things can run with or without them.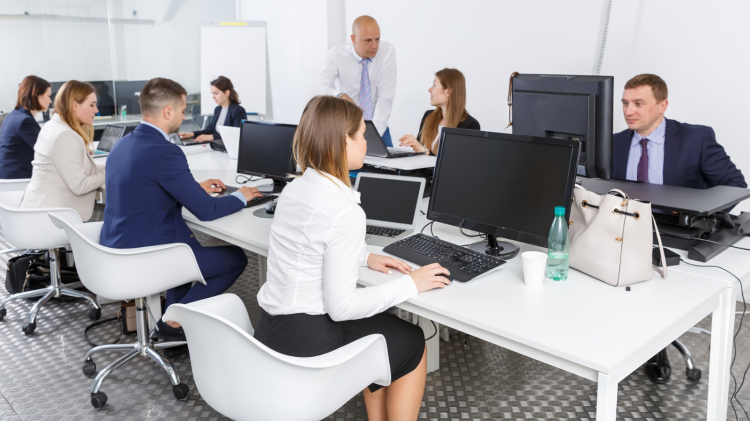 So How Does My Business Limit Employee Absenteeism?
Clearly Defining PTO Policies
Start with the simple solutions. If employees are confused about how to request paid time off, the likelihood of unauthorized absences will rise. There should be a clear set of guidelines to PTO requests and approval so that the employee and employer are on the same page and can limit the instances of surprise no-shows.
Reducing Time Theft
Those no-shows, however, aren't the only form of employee absenteeism. A good portion of the issue comes from smaller, seemingly inconsequential actions. When an employee clocks in late, leaves work early, or takes long lunch breaks, there is still a measure of productivity lost in the workday. Though the employee is in the building at some point, that time adds up and eventually could equal or exceed the amount of missed work time as an obvious no-show. Implementing a timekeeping solution is an easy way to address this common issue.
Staff Surveys
Understanding why absenteeism happens can help businesses combat it. If your company is experiencing the issue regularly, it could be a sign of an underlying problem with your policies rather than the staff. In order to ensure you are providing the best deal for both the business and its workforce, owners or managers could benefit from surveying their employees to understand what might help them work most efficiently. Maybe they have needs — such as regular appointments or childcare, for example — that would be remedied by a more flexible schedule or remote work opportunities.
Engagement and Incentivization
One common cause of employee absenteeism is a lack of purpose or connection within the organization. It's important for businesses to consistently connect with those who make it run. Keeping employees engaged, whether that's with regular staff celebrations or incentives and awards, can make an impact in your efforts to show employees that they matter and that their work is valued. When the staff feels more connected to the work, there is more desire to benefit the organization by finding solutions rather than walking away.
Could Outsourcing Help?
For businesses that recognize employee absenteeism but don't feel adequately equipped to fix the issue, outsourcing is often a valuable opportunity. Not only do payroll outsourcing services offer attendance management solutions such as time-tracking and payroll and HR audits that might shed light on any irregularities.
Payroll Vault, the nation's fastest-growing payroll and workforce management franchise, offers personalized, local support for small businesses around the United States. Visit our website to contact your local Payroll Vault location and get a free quote for outsourcing solutions that are customized to fit your needs!