Have you been looking for a cash flow solution for your workers' comp insurance?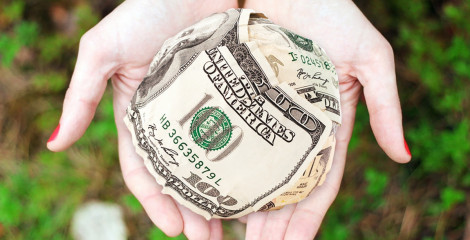 Pay-as-you-go Workers' Compensation:
A Cash Flow Solution
As a business owner with employees, it's important to make sure your business is covered properly AND offering workers' compensation insurance. Did you know that there is a great way to make it easier for you to pay for this coverage?
The Hartford, a leader in workers' compensation coverage, partners with Payroll Vault to offer small business owners workers' compensation coverage with a payment option that provides cash flow benefits …. Pay-as-you-go Workers' Compensation.
Compared to the traditional, estimated annual payroll amount, the Pay-as-you-go method relies on real-time payroll to calculate your premiums, resulting in more accurate premium payments. You're less likely to be on the hook for an audit adjustment at the end of the policy term because of under-reported payroll or pay more than you need to throughout the year. The cash flow benefits include:
· No large down payments
· No finance fees
· Automatic time saving payments
· No postage costs
· No late fee charges
90,000+ customers of The Hartford have enjoyed the many benefits of this customized billing solution. Is it right for your business? Insurance is a necessary business expense to protect your investment and livelihood, but with Pay-as-you-go workers' compensation, it can be manageable and sensitive to your business operations and cash flow.
Emily Love, Payroll Partner Manager
Emily.love@thehartford.com
As a Payroll Partner Manager, Emily's goal is to provide training, sales and marketing support for our payroll partners. Helping to extend their customer offerings and loyalty by capitalizing on the value of workers compensation integrated with their payroll services. She has been with The Hartford for over 8 years. Prior to coming to The Hartford, she was a commercial insurance agent as well as owner and operator of several small business. This gives Emily a unique perspective when working with our partners. Emily lives in Concord, North Carolina, with her husband, Bill, her 2 step children, Nicholas (10) and Leah (8), and their dog, Charlee.