Health Savings Account: Why You Should Offer One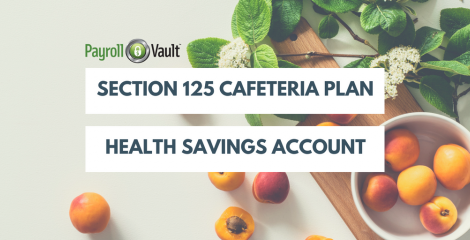 Health Savings Account
Why You Should Offer One
July 12, 2018 by Karen Simmons
Four Reasons You Should offer an HSA to your employees
A Health Savings Account, or HSA, is a personal employee-owned savings account. HSA's are established when an employee has selected a high deductible health plan from their employer's sponsored health plan offerings. Health Savings Accounts help an employee to save money to pay for medical expenses such as doctor, dentist, or ophthalmologist appointments. If you're a business owner and are considering offering HSAs to your employees, below are a few reasons to consider.
Lower Payroll Taxes
A benefit of a Health Savings Account to an employer is the tax savings you will earn by reducing total taxable wages. Neither the business owner nor the employee is obligated to pay payroll taxes on HSA contributions deducted through payroll. You will receive a federal income tax deduction for any contributions you make into your employees' accounts, as well as for the amounts they contribute with payroll deduction.
Lower Health Benefits Costs
Health Savings Accounts have to be paired with an HSA-qualified health plan. These types of plans have minimum deductibles that are usually higher than traditional health plans, but the premium rates tend to be low in return.
Increased Employee Satisfaction
Empowering employees with the option to save on their taxes (while giving them more purchasing power) may translate to increased employee satisfaction and less turnover. Any time employees feel in control of their health care costs it's a win.
Long Term Savings Options
Employee earnings on invested HSA contributions are tax-free, which means the account works like a medical IRA or 401(k). However, it differs from these accounts because the funds are never taxed if they are used for qualified expenses. This could benefit employees with their long-term retirement goals as the account doesn't expire nor does it have limitations on dates of use.
There are many benefits to offering Health Savings Accounts to your employees. Not only will it be beneficial for you as the business owner, but your employee will reap benefits as well. If you want to know more about HSA options for your workplace, Flexible Benefits, Inc. is here to help you. Give us a call today and let us show you what using this great benefit can do for you and your staff. Contact us at (251) 237-1115 or toll-free at 1-888-821-9007.
Karen C. Simmons, Owner of Flexible Benefits, Inc., became a certified public accountant and began her career in the public accounting field in 1991. Since, she has launched three companies successfully and is co-owner of Exhaust Systems of Alabama. To learn more about Karen, visit her on LinkedIn.