Your complete guide to HR compliance in 2021. New rules and regulations to keep in mind in the new year.
The early months of each year bring an opportunity for reflection for every business, and human resources is no exception.
An HR compliance audit doesn't have to be an annoyance or a stressful exercise. If approached in the right mentality, it can lead you to several benefits including:
updating for best practices,

compliance with various regulations, and

improving workplace environment, employee engagement, and company culture
Here are some of the most important items to include on your HR compliance checklist to begin 2021 as smoothly as possible.
Hiring Processes
The workforce is the foundation of your business and ensuring you find the best talent should always be among your top priorities. In addition to improving your hiring process, including a review of your practices in this area will also help confirm that the business is compliant with EEO and other regulatory standards. Keep in mind, some reporting deadlines may have been extended due to COVID-19.
Similarly, the onboarding and training processes are some other great items to include in your HR compliance checklist.
Update Employee Manual
Providing employees with current and updated policies is an essential aspect of a smooth transition into the new year. The employee manual is not only a way to introduce new employees into the fold but also a chance to clearly communicate any policy changes to the entire staff. Each year of business brings new norms and challenges, and 2020 highlighted many areas where workplace trends may be different going forward. The new year is a great time to examine the existing employee manual and see where updates may be necessary.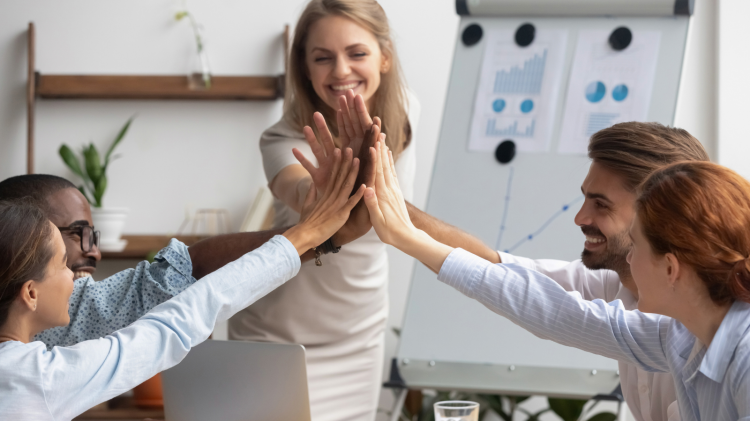 Update Classifications and Documentation
Reviewing your employee classifications is a tedious but necessary practice. Does your business have full-time and part-time employees? Does it have independent contractors?
It's essential to revisit the makeup of your workforce, along with double-checking that each employee is classified correctly and has the proper documentation. That way, they receive the correct payment, tax documents, and benefits.
Benefits
There is a wide range of benefits a business offers to its employees, and any HR compliance checklist should ensure these are running smoothly and in accordance with government standards. From documenting any time-off carryover to ensuring your business is within bounds of the many regulations put in place, these checks are vital to saving headaches down the road. The Affordable Care Act, COBRA, and unemployment benefits are just a few to be considered here. This is also a great opportunity to review the package of benefits you offer your employees, examining what opportunities may be available.
Labor Law Posters
Simple, but necessary.
Businesses are required to post current local, state, and federal workplace laws and safety regulations, where employees can clearly find them. In addition to displaying the 2021 version of these posters, some businesses may need to consider sending these virtually to their remote employees.
COVID-19 Legislation
The largest difference between your 2021 HR compliance checklist and those from past years will be the effects of COVID-19. Regardless of industry, nearly every single business in the nation has been monitoring various relief legislation and workplace guidelines.
When working your way through your checklist, keep in mind that much of those processes and benefits may be affected. You will also need to stay up to date with which legislation — like the FFCRA, for example — may affect you and how to keep proper documentation. The past year may have also altered your work environment, which should be included in your new policies and updated in the handbook.
Inevitably, 2021 will be a different world from what we expected at the beginning of 2020. Now, perhaps more than ever, proactive evaluation of your HR policies and processes can not only guide you through the current difficulties but ensure you are set up for success in whatever new landscape awaits at the end of the year.