Payroll Vault - San Diego, California Launches New Website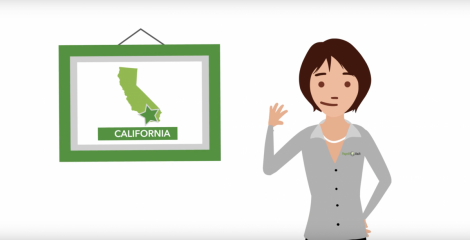 Payroll Vault, the online payroll and workforce management leader, announced the launch of its San Diego, California-based outlet's website, https://www.payrollvault-san-diego-ca-133.com/, on July 19, 2018. The franchisee, which serves the South San Diego, Chula Vista, Bonita, Eastlake, Imperial Beach, Coronado, Spring Valley, Lemon Grove, and other South Bay communities, introduced its brand new site to streamline the client experience and improve lead generation.

Payroll Vault - San Diego chose SeoSamba among other award-winning franchise marketing solution and service providers for the company's unique hub-and-spoke model for scale, which seamlessly facilitates marketing effectiveness as companies increase their brand's footprint.

Elsie Nash, owner of the Payroll Vault's San Diego franchise, says the company's goal is to help local business owners obtain access to a competitive, compliant and customer-service driven payroll solutions provider.

Nash, who has more than 18 years of human resources and payroll management experience in various industries, chose the Payroll Vault franchise model because its vision resonated with hers: to be the most recognizable small business payroll outsourcing company with the highest customer satisfaction.

"We are excited to be able to reach more local businesses through our new and improved website," Elsie Nash said of SeoSamba, the international SEO and digital marketing firm, adding that her company is benefiting from a "comprehensive out-of-the-box web presence and increased online visibility."

"We are excited to have added three new clients in July from various industries - carpet and tile cleaner, household employer, and solar business," added Nash. "It represents the essence of our business niche, small business owners, who are definitely 'kindred spirits,' all wanting to make a difference in our local communities."

"We share the same performance-driven approach as Elsie and the outstanding Payroll Vault San Diego team. On top of a blended marketing execution toolset, SeoSamba provides franchises the most robust advanced platform for data-driven marketing decision-making," comments Michel Leconte, SeoSamba's CEO, and adds "Elsie and her team will now be able to communicate across a vast number of marketing channels and assets while accessing all digital Key Performance Indicators including Organic, Paid, Email, Social, Web traffic, Calls, Forms, and Online transactions for its territory. Payroll Vault is able to do all of this across its entire franchise system in real-time.

Utilizing the automated search engine optimization technology built in SeoSamba's franchise marketing automation platform, Elsie's website, https://www.payrollvault-san-diego-ca-133.com/, has scaled to new heights for payroll and HR outsourcing service-related queries in a short span with Google search results.

About Payroll Vault

Payroll Vault is a payroll services company with 43 locations across the U.S. It's one-on-one personalized payroll services are redefining industry standards, and are strengthened by its focus on remaining locally-owned and client-focused. This commitment to bolstering business communities by streamlining the client experience and improving lead generation for local offices has advanced client goals and turned Payroll Vault into a nationally recognized payroll services brand.

About SeoSamba:

SeoSamba serves thousands of small businesses around the world with service centers in the United States and Europe. Its software is private labeled by large media companies and available in 14 languages.

SeoSamba's patent-pending Hub & Spoke technology amplifies marketing effectiveness as companies scale their brand's footprint. You also enjoy mechanical incremental benefits in your franchise recruitment efforts from participating franchisees while they generating more leads in local markets.

SeoSamba offers turnkey franchise development and franchise brand marketing packaged solutions with performance guarantees.

SeoSamba hybrid open source marketing framework is built around the SambaSaaS marketing hub and SeoToaster Ultimate CRM +sales automation cloud edition to build and market landing pages, corporate, directories and e-commerce websites.

SeoSamba also let you connect, then centrally market and SEO WordPress websites with a free or premium plugin.

For more information about SeoSamba, visit www.seosamba.com or contact info@seosamba.com, and in the US: + (1) 877.450-9894 or in Europe at + (33) 6756376.