Scaling Employees and your Budget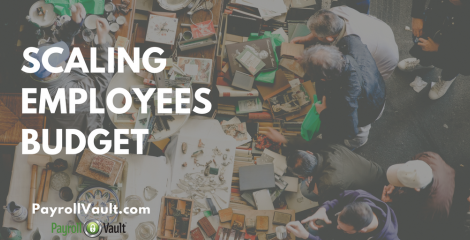 Scaling. Employees. Budget.
As entrepreneurs in the small business space set out to open their doors, they are hyper-focused on their product within their niche. They pour their sweat equity into that first year or two with the hope of success.
Whether their achievements come quickly or at a steadier pace, success typically means scaling up with employees and budget. Make sure you aren't caught on your heels as you onboard additional staff and resources to help you move forward.
With as little as 1 employee and depending on which state you're in, you are responsible for multiple duties in relation to labor laws. This may include the proper processing of payroll and taxes, labor law posting requirements, and worker's compensation coverage.
As you move through the thresholds of 11, 15, 20, 50 and 100+ employees the requirements multiply and may seem daunting. However, with a professional partner such as your payroll company – you can make sure that you are in compliance and getting the support you need at every benchmark.
To plan ahead ask yourself:
Will you need clocks or a timekeeping/scheduling system?

Are you going to require background checks or drug screening?

What kind of Human Resource support and expertise will you need?

Do you want to offer an IRA or 401K plan?

What will your medical/dental/vision plan look like?
If you would like to know more about any of these solutions, don't hesitate to reach out to your local Payroll Vault office. We are interested in our clients' growth and making sure they are set for success.