Take the time to verify social security numbers during tax season.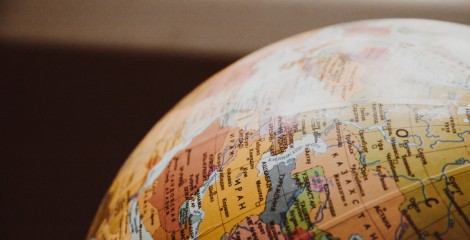 Social Security Number Verification

written by Rebecca Streff
Social Security numbers – we all have them, and they are essential in the payroll industry. How do they work? And, how can you be sure they are accurate?

Prior to 2011, the Social Security Administration issued Social Security numbers based on a geographical method. The numbers were comprised of a 3-digit area number, 2-digit group number, and ending with a 4-digit serial number. The first three digits of each Social Security number indicated which part of the country the person was from based on zip code of the applicant. With this method, there were select area numbers that weren't used when issuing Social Security numbers; no Social Security numbers were issued starting with the numbers 000, 666, and 900-999.
| | | |
| --- | --- | --- |
| | The unassigned area numbers limited the Social Security numbers available for each assignment. The assignments were also limited based on the Social Security numbers available in each state, as determined by the area number. On July 3, 2007, the Social Security Administration announced their intent to randomize the Social Security numbers that are issued, in an effort to extend the longevity of the nine-digit Social Security numbers issued across the United States. | |
This Social Security randomization took effect on June 25, 2011. This new method of issuance eliminated the geographical need for the area numbers, as it is no longer needed to allocate the Social Security number based on a person's location. It also opened up those previously unused area numbers of 000, 666, and 900-999.

It's important to note that while the randomization method of issuing Social Security numbers opened up the previously unused area numbers for use, it did not change the fact that the 2-digit group number will never be 00. It also didn't change that the last four digits of the Social Security number will never be 0000. Any Social Security number with a 00-group number or 0000-serial number will be an invalid Social Security number.

While this change to the randomization method took place over 7 years ago, the current effects to the payroll industry have been minimal. A majority of people who are working were issued their Social Security number before the randomization method took effect, so it would be very rare that a business owner or payroll professional would see a Social Security number beginning with those unused area numbers (000, 666, and 900-999). However, numbers that begin with these area numbers are out there. If you see a Social Security number beginning in any of these area numbers, it's a good practice to research further. Only in situations of the Social Security Administration issuing someone a new number since 2011 would we see an adult with a Social Security number beginning with these unused area numbers. While those situations are rare, there are circumstances in which it could occur.
| | | |
| --- | --- | --- |
| | | Even if the Social Security number you are looking at doesn't begin with one of the unused area numbers, it's still a good exercise to make sure that the number you have is accurate and matches the name that the Social Security Administration has on record. How can you do that? I'm glad you asked! |
The IRS provides a verification option to business owners to verify that their employees' names and Social Security numbers match the records with the Social Security Administration. The Social Security Number Verification Service is available directly through the Social Security Administration, and allows business owners to verify current or former employees' Social Security numbers for wage reporting purposes. This is a prodigious benefit to employers since it can eliminate headaches that arise during the annual wage report and W2 submittal process when you discover that an employee's Social Security number doesn't match the records at the SSA. Additionally, it can reduce the number of W2c's that need to be created and issued to correct a Social Security number that was reported incorrectly.

If you are interested in learning more about the Social Security Number Verification Service or registering to use it, more information is available through the Social Security Administration's website at https://www.ssa.gov/employer/ssnv.htm.
Rebecca Streff

Operations Training and Support Specialist

Payroll Vault - Littleton, Colorado

Rebecca joined the Payroll Vault Team in 2014 where she began her payroll career as in intern at the Littleton, CO flagship office. Becky was quickly promoted to Payroll Specialist where she diligently continued learning and mastering all of the ins-and-outs of payroll processing. Standing strong in her belief that learning never stops, Becky was promoted to the Payroll Vault Franchising Headquarters office as the newest member of the operations training and support team, now guiding offices across the nation about how to adapt and grow alongside the often-changing efficiencies and regulations in the payroll industry.