Tardiness is an undeniable loss of productivity and potential theft of time.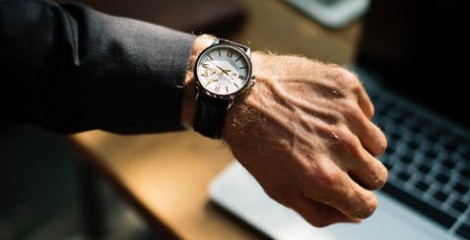 Question:

The previous HR Director never enforced our policy on tardiness, but I would like to begin doing so. What's the best way to do this?
Answer from Emily, PHR:
I recommend meeting with employees to inform them that, going forward, the attendance policy will be uniformly enforced and that it's important that people are on time. If you can't meet with employees in person, some other form of company-wide announcement should be used so that everyone is on the same page. Also let them know that everyone will start with a clean slate.

If appropriate for your workforce, you can couple the new enforcement with fun incentives for employees and teams who arrive to work on time. Company-provided lunches, for example, are a popular item and likely to motivate punctuality.

If employees continue to be late, you should discipline them in accordance with your policy. It's vital to enforce your policy consistently, but be sure to accommodate lateness and absences that are covered under protected leave laws.
Emily's robust experience overseeing HR in the non-profit, healthcare, and hospitality industries brings valuable knowledge to clients. She graduated college with degrees in Music and Entrepreneurial Business, and her passion for helping and working alongside people led her to the field of HR. In her free time, Emily enjoys traveling and home brewing.