The tables have turned and 'ghosting' is more frequent in today's competitive job market.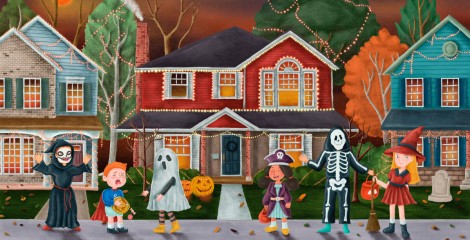 How to Avoid 'Ghosting' in a Tight Job Market
By DeAnna Martindale
Guest Writer
Overseeing product management, client growth, and delivery of exceptional customer service for TimeRack
With job openings outnumbering job seekers, some employers now find themselves on the receiving end of a practice more commonly associated with online dating than the hiring process.
"Ghosting" – in the recruiter's version of it – occurs when the job candidate you thought was Mr. or Ms. Right suddenly disappears in the middle of the process.
In a recent guest article in Entrepreneur magazine, a global recruiting strategist describes this behavior as a bit of turnabout for many recruiters. "For years, job candidates have complained about not knowing the status of applications they spent hours preparing only to submit and never hear from the prospective employer again," writes Jim Stroud, Global head of Sourcing and Recruiting Strategy for Randstad Sourceright.
With unemployment at the lowest level in decades, it's employers who are suffering the indignities of being "ghosted" by candidates who fail to show up for interviews, suddenly stop responding to calls or emails or worse – fail to show up for their first day on the job after accepting an offer.
The Balance of Power between Recruiters and Job Seekers
Turnabout or not, the labor shortage has shifted the balance of power as a growing number of employers report having to deal with this new reality. As a report in USA Today described it earlier this year: "In the hottest job market in decades, workers are holding all the cards. And they're starting to play dirty."
According to the Bureau of Labor Statistics Job Openings and Labor Turnover Survey, there were 7 million job openings in September and 5.7 million hires. With more job openings than people looking for work, recruiters face stiff competition for job seekers' attention.
While recruiters go begging, job candidates are fielding multiple offers and many of them, apparently, don't feel obligated to keep rejected employers in the loop when they decide to move on. The trend is described as cutting across both blue and white-collar jobs.
A Range of Strategies for Ghost-proofing the Hiring Process
In response, some employers are trying to streamline the hiring and onboarding process, so job candidates have less time to be lured into accepting other offers. More efficient processes also leave more time to move on to the next prospect when a candidate abruptly takes themselves out of the running.
A smooth and nimble onboarding system is no longer a luxury in this job market. Employers who utilize digital HR tools to create a better experience for employees will have an advantage over those whose processes are clunky or slow. Instead of having job candidates come into the office to fill out the paperwork, employers can ask them to fill out the information online.
Other strategies, according to the USA Today story, include conducting group interviews to mitigate wasted time on no-shows, working harder to sell on the benefits of working for the company, and holding off on giving rejected candidates the bad news until the winning candidate actually shows up to work.
About Time Rack: Time Rack clients have access to a suite of key HR functions, including onboarding, through an HR module that adds features like benefits administration, insurance tracking, compliance and expense reimbursement to our state-of-the-art time and attendance system. It's an all-in-one-platform solution that is also part of the suite of solutions that Payroll Vault in Fort Collins, Colo. offers to its clients. Like Time Rack, Payroll Vault is committed to providing payroll solutions to its clients that combine state-of the-art technology with unmatched customer service. More at https://www.timerack.com .
DeAnna Martindale is the Director of Sales and Operations for Time Rack, overseeing product management, client growth, and delivery of exceptional customer service.
Areas of expertise include Operations Management, Client Services, Business Development, Project Management, Computer Software Training & Support, Public & Media Relations, Event Management, Marketing & Sales.